019 - Office Dress Code (Part 3/4)
After interviewing 1000 gents, GQ comes up this 40 style rules for the gents working in the office. Let's take a closer look on every single one, let us know your thoughts by commenting down below.
21. The polo is your secret weapon: Keep the color solid and dark, avoid tacky emblems and stick with cottons.
Style 4 Gents: Best for causal Friday and unfortunate weekend workload. Just keep it simple.
22. You can actually talk style in the office: To test if another gent is interested in the topic, initiate the conversations by complimenting the shirt or shoes the other person is wearing. Follow the clues if the person opens up his shopping experience or shifts the subject.
Style 4 Gents: While bros have different style and interest, your common topic should be more than sports, weather and work.
Style 4 Gents: Always when you are working in a business setting. Unless you are pulling a street/contemporary style, which is not applicable for most offices.
24. 'You should not have different clothes for work and for going out. These days the coolest guy in the bar is the most dressed up. You shouldn't have to go home and change.'

by Michael Bastian, Designer
Style 4 Gents: If you stink, change a shirt; if you need to dress up, put on a tie.
26: 74% of men go to work dress like Mark Zuckerberg or Jim Cramer. Need some boss style inspiration? Stop dress like an a-- hole
Project Upgrade - The anything goes office
Business - Causal = 80% Business & 20% Casual touch
27. Layer up with Cardigan
Style 4 Gents: Definitely an alternative to tone down the three piece suits. From color to pattern to texture, there are so much you can play around. The more complicated the pattern, the more plain and solid color of the suit you should wear.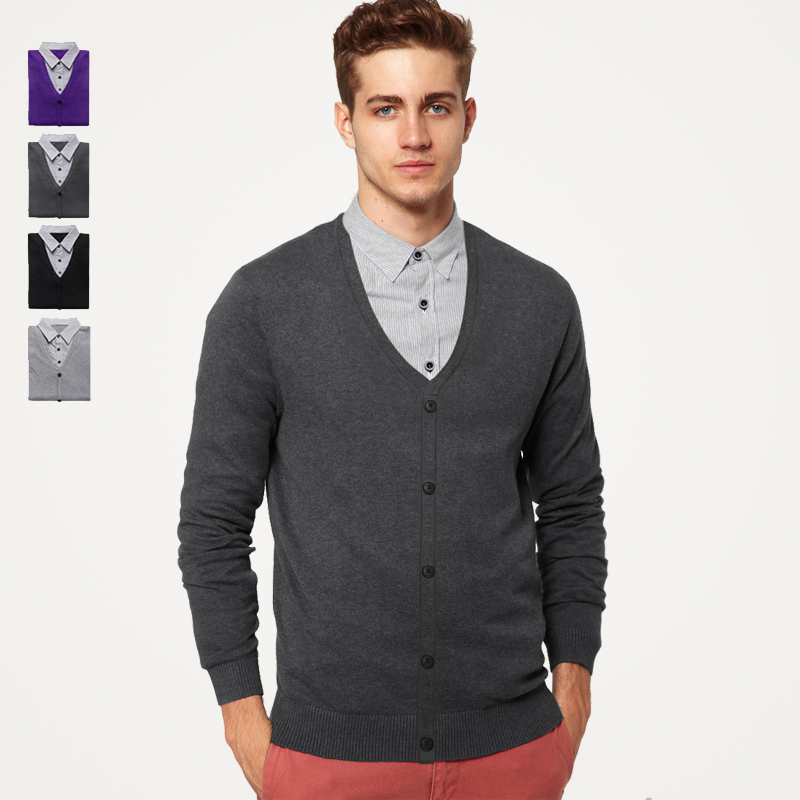 28. Tee off. At least something with a collar.
Style 4 Gents: Save the tee for sports/gym/park/bbq day.
29. Carry on. Briefcase should be like your clothes. Slim.
Style 4 Gents: A slim briefcase will keep your carry on item to the minimum. If there are more to carry, consider a backpack and messenger.
30. Trim down. For your beard, keep it tight or cut it off.
Style 4 Gents: Unfortunately you can only get away by committing the following roles. a) Santa Claus b) The cast of The Duck Dynasty c) Retired old man d) Hollywood stars.